Prof. Luigi Turano, Professor of Radiology at Sapienza, University of Rome, was President of the Italian Society of Medical Radiology (SIRM) in the productive 50s of Italian Radiology and founding father of Nuclear Radiology.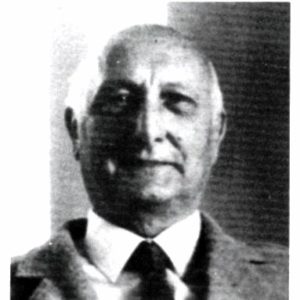 After his disappearance, a student reminded him like this: "A man of success and power managed with elegance, which immediately turned into determination on suspicion that something or someone dared to hinder his projects …". On "La Radiologia Medica", the official organ of SIRM since 1913, Dr. Turano motivated the need to create a new medical discipline, Nuclear Medicine, with these words: "The not entirely exact (sic!) diction of Nuclear medicine has made its way in the medical biological world… The decision…is to affirm the historical right of radiologists to take an interest in today's nuclear medicine which, as is known, is the legitimate daughter of radiology" . (SOURCE: AIMN – Notiziario elettronico di Medicina Nucleare ed Imaging Molecolare, Anno III, n.1, 2007).
By clicking on the link you can view, thanks to the resources of the Rai Teche archive, the second episode of "I PICCOLI GIGANTI" aired on RAIUNO on 17/10/1959, entitled "The Pharmacist and the Atomic Age Doctor ".

Click here for more information on Dr. Luigi Turano. [original text – multilanguage]